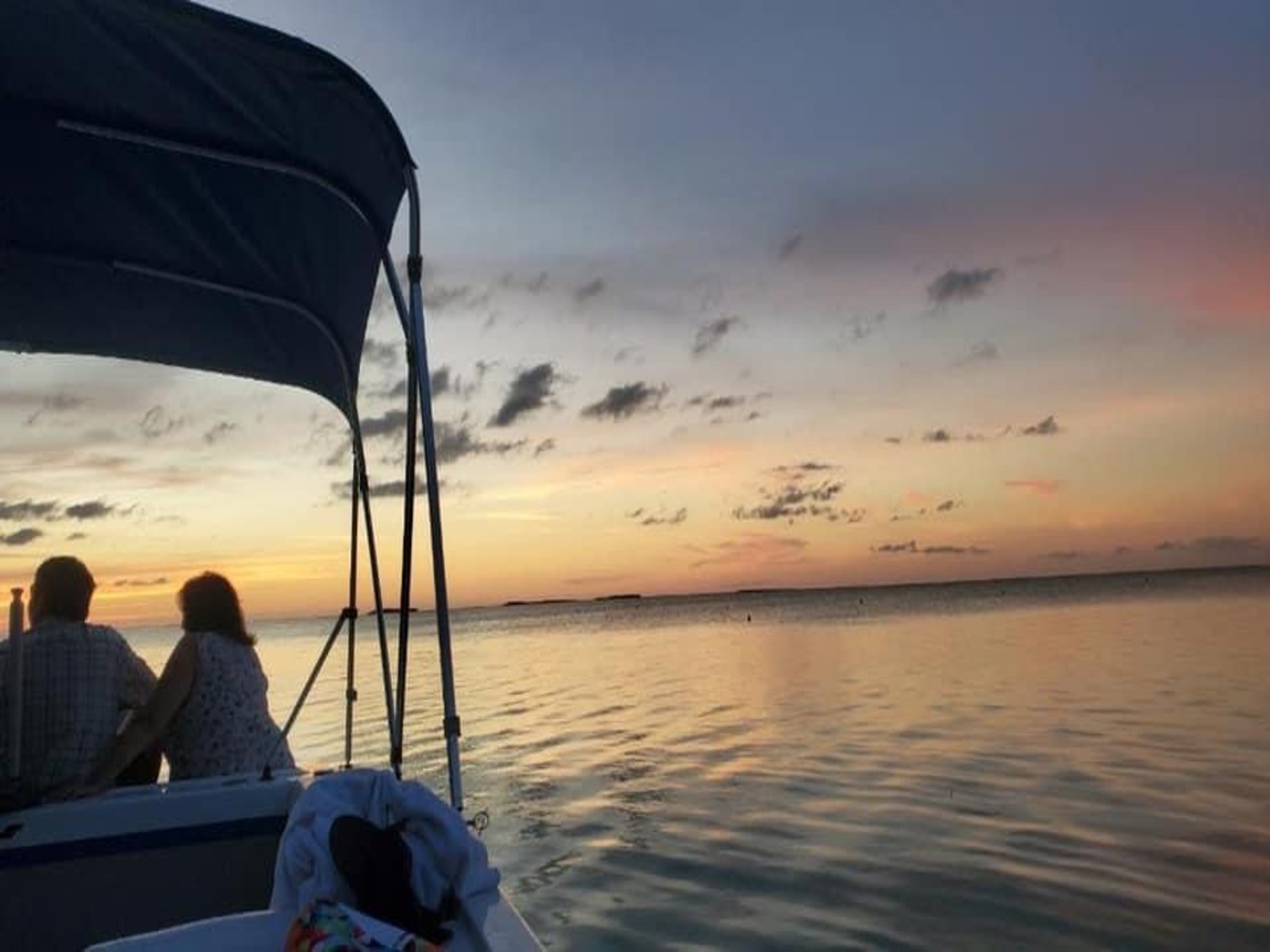 What makes Reef Quest Sunset Cruises so unique is our knowledge of the area, experience and our passion to give you a truly customized experience.
We give each passenger the red carpet treatment with our plush and comfortable seats in our new and well maintained boats.
You will have a captain who has taken hundreds of these cruises and knows the best location for that perfect photo opportunity and the best locations to experience breathtaking sunsets.
We also provide sparkling champagne for the adults and non-alcoholic beverages for our younger crowd so everyone can be involved in a memory making toast!
Another reason to book with Reef Quest Sunset Cruises is that included in your cruise is a trip to The Bird Rookery. This is a unique, uninhabited island that is home to all the indigenous birds of the Florida Keys such as, the Spoonbill, Brown Pelican and Great Blue Herons. This is their special place where they congregate in the evenings and roost in their nests and care for their young.
Every cruise has something unique to experience so book yours today!